It's almost time! The next book in the Stone War Chronicles is launching on the 17th of August 2023!
I'm excited to see this new dragon emerge, it's one of my finest work yet with some excellent twists and turns. All your favorite characters are back, from Raylan, Galirras and their squad to Trista, Dalkeira and Decan. Their paths will merge, split and intertwine again as they try to find their way to the Tiankong Empire for assistance against the dangerous ghol'ms.
High General Corza is not far behind as he manipulates Bronson as a pawn to do his dirty work. It quickly becomes clear that nobody is safe, not Raylan or Decan, nor the dragons, and the question remains… will they all of them make it?
Check out the cover for Blazebringer below. It's just fire! 😏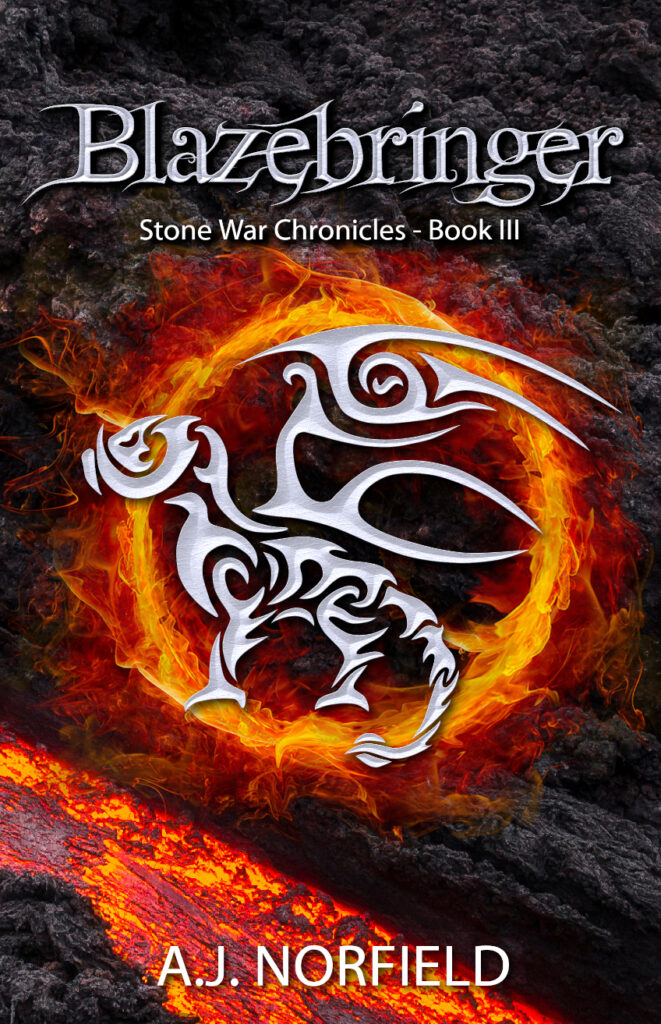 Click here to preorder Blazebringer and be one of the first to find out what happens next!
– A.J. Norfield