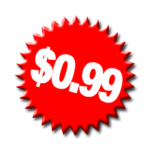 Windcatcher enters its first official Kindle Countdown period. Until the 27th of May kindle readers can grab the book for less than a dollar! Talk about bargain. 😉 I'll be keeping track of the stats as the promotion runs throughout the week and post the results on the blog for those that are interested in it.
Purchase links
Amazon.com: Windcatcher
Amazon.co.uk: Windcatcher
Available all week for just $0.99 or £0.99 on Amazon. Grab your copy now and discover an action-packed dragon adventure for all to enjoy!
Awarded 5 out of 5 Stars on Reader's Favorite.
Goodreads reviews:
"An author who can make me care enough to laugh and/or cry has done their job! :)" – Amelia
"This book was one action packed moment after the next and that is no lie!" – Sissy Lu
"Not since the dragon books of the late Anne McCaffrey have I been so drawn to a dragon." – Kathy Bracy