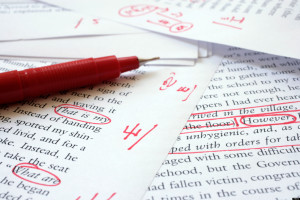 Time flies when…you're busy as hell. While I try to get at least a few thousand words down every week, for book II in the series, distractions are always there. All of them important (and most of them fun): like family, sleep, day-job, housekeeping, eat/drink/be merry, and more sleep. I am happy/sorry (cross off whichever does not apply) to say another project has joined this massive pile: 'Windcatcher – Book I of the Stone War Chronicles' is getting its professional editing round done!
I'm excited to say I'll be working with Helen Burroughs of 'HKelleyB's Editorial Services' to streamline and polish the first self-published version of my book continue reading this. It's a great learning experience, which will allow me to write a much cleaner draft of the second book as well. And, although it keeps me away from continuing Raylan and Galirras' story for a while, it is great to see how the chapters are made more solid, one after another.
In just a few weeks, I'll be able to release the updated version to Amazon. At the same time, I plan to release it as paperback on Createspace, so that anyone that prefers a physical copy over the e-book format (me!), is able to enjoy the start of this adventure as well.
Undertaking the whole editing process also motivated me to revisit the cover, as well as the blurb, to make sure everything is tiptop in shape. And, it feels great (and challenging) to do all this! Still, I look forward to finalize this stage of the publication process and refocus my efforts on getting book II done as quickly as possible.
For those interested in reading the story; please keep your eyes out for the updated version later this month and feel free to contact me on Facebook, Twitter, Google+ or Goodreads to share your opinion of the book and its characters.
– A.J. Norfield