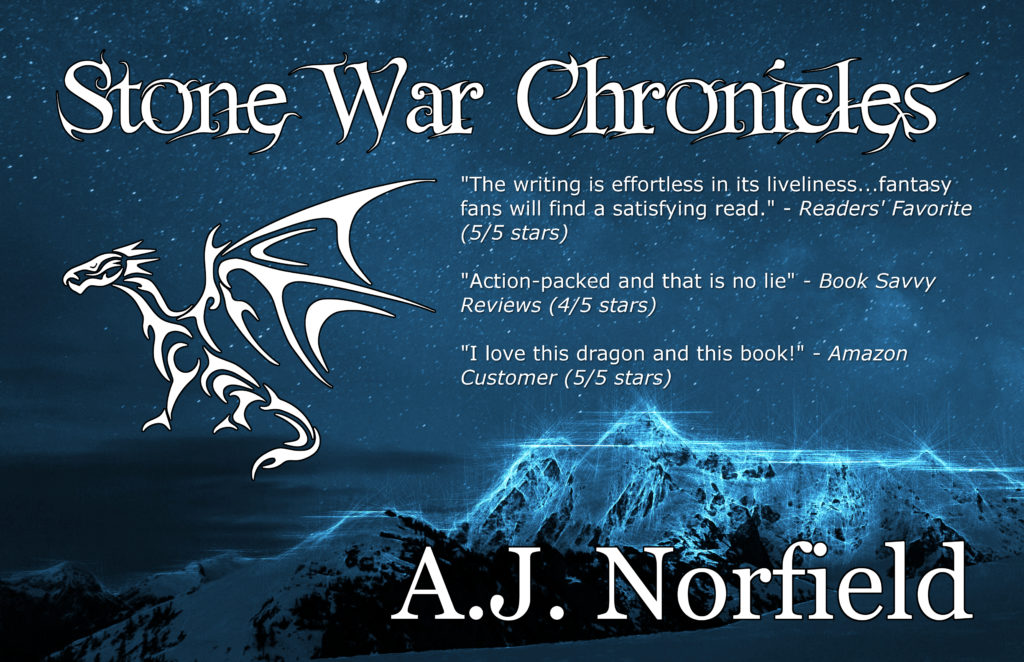 It has been a while since my last post. When I started the website, in order to support my online presence, I thought about posting on it every week. However, I rather preserve the little time I have to actually write and make use of it to continue on book II, so I hope you can all forgive me for the prioritization.
As always, normal life continues, so I've been busy digging in the garden (we're putting up a new fence). Luckily, I was also able to dedicate some time for some local promotion and creativity (see business card pictures). I haven't forgotten about book II, either. In fact, the story is steadily growing and I thought it was about time I gave a more detailed update on the progress of 'Wavebreaker'.
'Wavebreaker'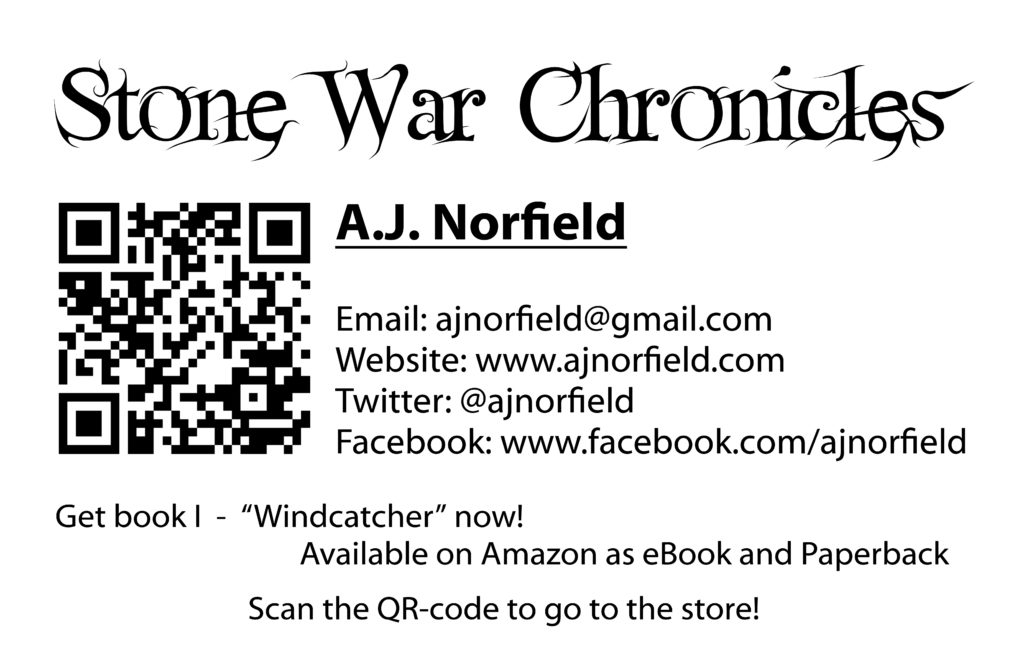 picks up the story of Raylan and Galirras, right where we left them at the end of 'Windcatcher'. But, that's not all. A brand new main character and dragon are introduced. These will follow their own road and encounter their own obstacles as the events in the world take a turn for the worse.
And here lies the "problem" in my planning. I originally planned to release book II in 2016, but as I continued to write and we're already halfway through the year, I'm currently not so sure anymore if this is still achievable. The main reason for this delay is those two story lines; 'Wavebreaker is becoming much thicker/longer than I originally envisioned. I am currently at 200.000 words and, if I had to estimate, about 2/3 done.
The good news is that this gives plenty of space to provide a rich story on both characters. The bad…it takes longer to get everything written down. I'm happy to say though, that one of the story lines (that of the new main character) is now completely finished. Which means I can now go back and focus all my effort on Raylan and Galirras again (and get reacquainted with them).
I'm sure parts of it all will be cut during the clean-up rounds, but from the looks of it, this book might end up twice as long as 'Windcatcher'. That's a lot of words to go through during the second and third pass, before sending it off to a beta readers group and finally an editor to get it in the best shape possible. Long story short (haha), I fully intend do my best and finish everything in 2016, but I want to do this right and if that means the publication date is pushed into 2017, so be it.
SPFBO 2016 and SIBA
There are many wonderful opportunities to get exposure on the internet for indie authors. Two of which, 'Windcatcher' is actively participating in. First of all the Self-Published Fantasy Blog-Off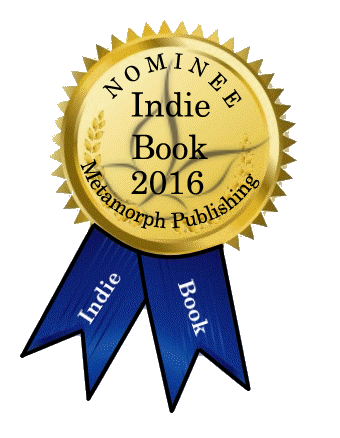 (SPFBO), hosted by Mark Lawrence for the second year in a row, is a massive pile of indie books that are to be judged by 10 different review blogs. The first cut-off is brutal, so it is only a small chance 'Windcatcher' will make it to the next round. But, even so, it is an awesome undertaking (that require tons of hours of invested time by the blogs and Mark, I expect) in support of unknown indie authors like myself.
You can check out the complete list of the 300 (This is Spartaaa!!) entries here. In the meantime, I will keep my fingers crossed and see how much Fantasy Literature (the review blog that has 'Windcatcher' in its pile to judge) likes my book in quality of writing and story. It should be reviewed/looked at by them in the next few weeks.
The Summer Indie Book Awards (SIBA) is another initiative, to fill up the quiet summer months with some activity for all those holiday readers. They have a long list of nominees as well (a staggering 2935 at the moment), so I'm curious to see what will happen. Voting will run from September 1st till September 11th, so you can probably expect a call to action to show your support.
Summer plans
For the remainder of the summer I look forward to take some time-off from my day-job, spend some time with the family and sneak away into a corner every now and then to continue on book II. I hope everyone out there is enjoying their own summer plans, perhaps you've decided you gotta catch'em all, or maybe you're more into walking the mountains, or chilling on the beach. Whatever it may be, be well and enjoy the moment.
– A.J. Norfield